Once upon a time, at a NASCAR event...
It all started at a NASCAR event when a NBC sports reporter was interviewing the winning driver whose name is Brandon.
Then it happened...
NASCAR fans in the nearby stands began a "BLEEP Joe Biden" chant -- the same chant that was sweeping the nation at college football games and other gatherings of those who are just sick and tired of Joe's failed presidency.
Somehow, the reporter mis-heard the crowd and remarked to the winning driver how wonderful it was that the fans were cheering "Let's Go Brandon"...
---
---
And in that moment, the rally cry of  the nation was birthed. Here is the history-making clip:
"LET'S GO BRANDON!"pic.twitter.com/HMdXGlRjSx

— Breaking911 (@Breaking911) October 3, 2021
Now, Let's Go Brandon is everywhere...
It's a phenomenon -- a perfectly timed release valve for those who are done with the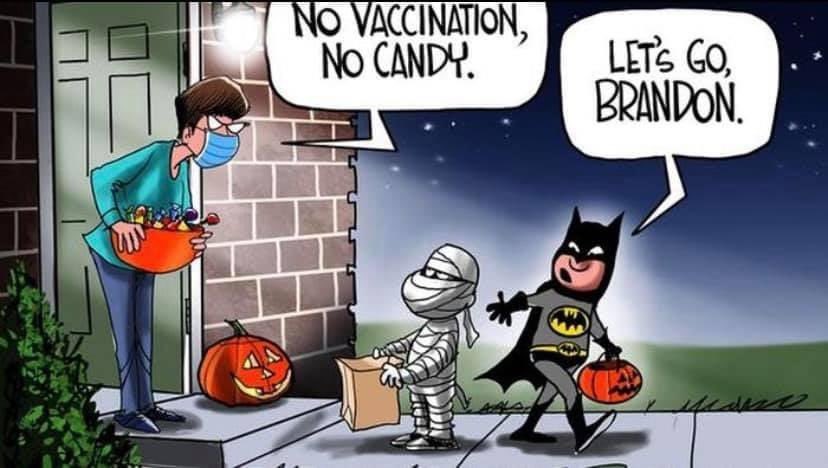 heavy-handed oppression of the Joe Regime.
And here's the best part.... The White House claims it hasn't heard "Let's Go brandon". Of course, they're lying, just like they're lying about masks for children and the efficacy of the jab, and not leaving anyone behind in Afghanistan, and that runaway inflation isn't here. But all that makes our Let's Go Brandon stickers even better. Your liberal friends probably won't admit they get the joke. And if they do and they complain, tell them the people are on your side: 77% of likely voters say "LGBrandon" is appropriate.